| | | | |
| --- | --- | --- | --- |
| Gary Rush Facilitation | FoCuSeD™ Facilitator Training | Public Class Dates & Info | | | |
"What distinguishes effective FoCuSeD™ Facilitator Training and Collaborative Leader Skills Training is teaching "how to" transform people and enable them to be collaborative - People and Process Skills. These skills are not taught in schools and yet they are essential to working together."

---

"Excellent class! This process is such an under-rated and under-valued aspect of an IT operation, but is really the most critical in contributing to successful collaboration & consensus on the road to a successful project, IT project or other."

John, Business Analyst & Facilitator (FoCuSeD™ Facilitator Academy alumnus)




---

 

"Our flagship FoCuSeD™ Facilitator Training class providing state-of-the-art in Structured Facilitation methodology."

 

The unique feature of the FoCuSeD™ Facilitator Training is that it is not "taught" in the traditional sense. The primary element is that the students learn by doing under the close supervision of expert trainer - Gary Rush, IAF CPF - creator of his own Structured Facilitation Techniques - FAST and FoCuSeD™ - a revolution from FAST. Students are actively involved in exercises and experiences that are designed to accomplish FoCuSeD™ learning goals. This 5-day class will provide students with a working knowledge of the FoCuSeD™ methodology as well as the ability to assess their own performance as group leaders.

 

"FoCuSeD™ Facilitator Training devotes 50% of the class time to People Skills and 50% of the class time to Process Skills providing balanced, holistic learning."

 

The FoCuSeD™ Facilitator Academy | 5-days | Gary Rush, IAF CPF

This 5-day highly interactive class teaches you not only "how to"; it also teaches you to understand the "why" so that you can perform effectively. FoCuSeD™ guides you, enabling you to plan the emotional group cycle along with the workshop/meeting process enabling communication to create collaborative useful solutions – one without the other is fruitless. This class covers situations encompassing all types of workshops/meetings. It covers effective Facilitator skills and tools necessary to facilitate any situation in business and in life. It is the most complete, most comprehensive, and most effective facilitation training class available, providing detailed training on the concepts of Holistic Facilitation. It helps build your skills and confidence - it develops Collaborative Leaders.

 

This facilitation training is ideal for all people including Business Analysts, Data Modelers, Project Managers, Consultants, Facilitators, Leaders, etc.
2017 Public Class Dates

Feb 13 - 17
Austin, TX
Apr 24 - 28
Chicago, IL
Jun 19 - 23
Madison, WI
Aug 7 - 11
Cincinnati, OH
Oct 23 - 27
Washington, DC
Dec 11 - 15
Indianapolis, IN



Contact us for pricing. Tuition fee covers training, class materials, and lunch. Each student is responsible for own travel, hotel, meals and incidentals. Discount: There is a discount for 2 or more people from the same organization attending the same public class date.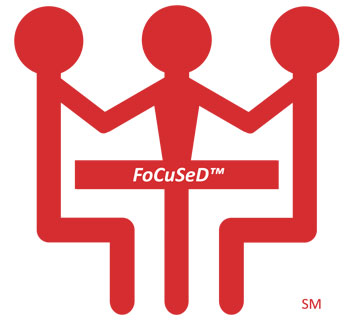 "We provide the highest quality in training, content, materials, and experience."

To Register: Contact us with your name, company name, address, phone #, email, and which public class date you wish to attend. We will register you and send you an invoice and confirmation letter.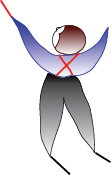 ---
Logistics

Hotel and FoCuSeD™ class location will be provided with your confirmation letter.

Students are responsible for own travel, hotel, meals, and incidentals.

Class sizes are kept to a maximum of 12 students.

MGR Consulting, Inc. is not responsible for personal property left in the classroom.

 

Class Book

Students must bring a laptop, tablet computer, or other device that can read PDF files. Class book is distributed in PDF.

 

"Please contact Gary or Millie for hotel information. Thank you."

---
Terms

Full Tuition fee is due prior to the class start date.

No shows are liable for the full tuition fee.

Cancellations or changing to another class 30 days prior to the class start date are subject to a cancellation fee.

Cancellations less than 10 days prior to the class start date are liable for the full tuition fee - substitutions may be made to avoid cancellation fees.


No tuition fee refunds will be given on or after the class start date.

Discount only applies if 5 or more people from the same organization attend the

same

Public Class date - full tuition fee applies otherwise.

MGR Consulting, Inc. reserves the right to cancel any scheduled class. You will be given the option of receiving a full tuition fee refund, or transferring to a future class. MGR Consulting, Inc. is not liable for any loss incurred as a result of a cancelled class.

MGR Consulting, Inc. reserves the right to accept or refuse any student.