| | | | |
| --- | --- | --- | --- |
| Gary Rush Faciliation | Products and Services | | | |
 

Our FoCuSeD™ Facilitator Classes support the International Association of Facilitators (IAF) Core Facilitator Competencies and what students need to learn to achieve them, enabling those people who wish to pursue their IAF Certified™ Professional Facilitator (CPF) designation. CPFs receive professional recognition that provides a competitive edge. Certification: You can only receive a professional Facilitator certification from the IAF.

 

Gary Rush Facilitator Blog - I will be blogging about new concepts and ideas in facilitation, FoCuSeD™ Facilitator articles, tidbits - PETs from my FoCuSeD™ Facilitation Games book, and other topics. Enjoy! Feel free to give me feedback.

Available now!

 

FoCuSeD™ Introductory Facilitation Skills on-line class taught by Gary Rush, IAF CPF, covers skills that supplement your job skills. I provide you with detailed people tools to ensure collaborative useful solutions and I give you effective leadership, business, and interpersonal skills that build your confidence and enhance your ability to...
"We can bring all of our FoCuSeD™ classes on-site anywhere in the world."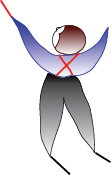 What distinguishes our FoCuSeD™ Classes is the consistent message that they provide. They provide consistency in terminology, models, and concepts that are built upon the fundamental principles of facilitation. They share ideas using a consistent basis of understanding - this ensures that everyone holds the same fundamental principles. They are effective, comprehensive, and provide a complete set of skills, knowledge, and practice - this ensures that what is learned, is immediately applicable. They provide specific tools to effectively work with groups in any capacity and be successful - this builds capacity within the organization. You learn "how to" effectively combine Relationship Behavior and Task Behavior to drive out task success along with team performance - this ability is crucial to bringing people together to accomplish a task.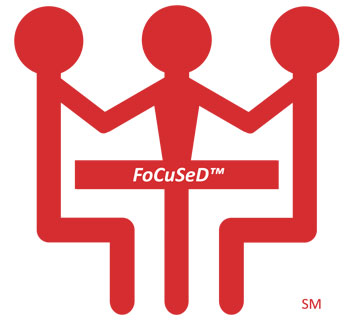 "Our FoCuSeD™ training gives you effective leadership, business, and interpersonal skills that build your confidence."

"Our FoCuSeD™ Facilitator classes and FoCuSeD™ Leader class devote 50% of the class time to People Skills and 50% to Process Skills providing balanced, holistic learning."
"Our FoCuSeD™ programs enhance whatever you do wherever you go in business and in life."
---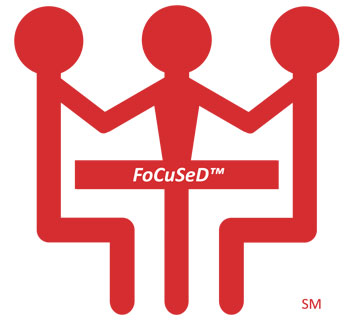 "A FoCuSeD™ Organization is the ultimate Collaborative Organization, one that, through facilitation, engages its workforce in effective communication and decision-making."

FoCuSeD™ Organization - We have designed and delivered over a dozen different courses. We have designed these courses with the organization in mind. We can take any of our course content from basic to extensive to advanced, and develop a custom program based on your organization's need both in terms of content as well as in terms of number of training days and number of participants.
---
Coaching - Gary Rush, IAF CPF, has been coaching individuals through student evaluations, IAF CPF assessments, performance feedback, individualized consulting, and customized individual coaching, helping individuals grow their skills, improve their performance, and achieve their professional goals. Read more...
---
Gary Rush Facilitation | Facilitator Services - We have been facilitating since 1983. We facilitate many types of workshops involving a wide variety of processes, issues and number of participants. Our primary goal is to get a group of individuals to form as a team, learn to communicate, and achieve a goal or accomplish a task. Workshops and projects facilitated by us have increased productivity resulting in a 20% to 40% reduction in effort required to gather information. We successfully tie our extensive facilitating experience with our knowledge of:
| | | | |
| --- | --- | --- | --- |
| | Strategic Planning | Business Analysis | Business Process Re-engineering |
| | Project Management | Product Ideation | Process Modeling |
| | Business Requirements | Data Modeling | Methodologies |
and other processes to deliver a complete solution that is developed by engaging the appropriate stakeholders to reach consensus based decisions. Read more...
Additionally, we provide high-quality Co-Facilitators to capture the decisions and input from the workshop process. Do not overlook the importance of the Documentation Process. The document produced from a FoCuSeD™ workshop provides the raw data for project deliverables. If not documented, it did not happen.
---
Strategic Planning - Gary Rush Facilitation has over twenty-eight (28) years of experience in Strategic Planning. He has facilitated strategic planning for some of the largest companies in the world, government agencies, and small businesses. His philosophy is to make Strategic Planning an inclusive process involving all stakeholders to develop consensus and support for a plan that becomes an ongoing process - not an event.
---
Keynote Speaker - Gary Rush's keynote presentations have inspired and motivated thousands of people for over 30 years. His passion is making a difference in the world by encouraging collaboration through facilitation, leadership, and diversity. Let Gary educate, engage, and inspire your audience with his insight and experience to enhance your organizational effectiveness. For additional information, see Keynote Presentations.
---
Books - MGR Consulting offers books on Data Modeling, Strategic Planning, and Facilitation - written by Gary Rush, IAF CPF.
---
The FoCuSeD™ Facilitator eNewsletter - We publish our FoCuSeD™ eNewsletter periodically - ideal for all people. They contain valuable information covering Facilitation, Leadership, Diversity, Collaborative skills, People and Process Tools and many more topics. We provide our FoCuSeD™ eNewsletters electronically. To receive our FoCuSeD™ eNewsletter contact us with your name, company, telephone number, and e-mail.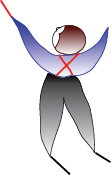 ---
Chef Gary's Recipes - Gary is also a "Chef". He adds recipes to complement the seasons. Check out his recipes and let us know what you think.
---
"Please contact Gary for additional information, availability, and scheduling. We offer fixed fee proposals depending on the scope and duration of the project."
Gary Rush Facilitation Archives